Automaten der Zukunft werden zentral gesteuert. Durch unsere innovative Cloud-Lösungen erhalten Sie zu jeder Zeit und an jedem Ort aktuelle Infos über den Zustand Ihrer Automaten-Systeme. Modernste Standards versichern höchste Verfügbarkeit und schnellen Service via Smartphone, Tablet und PC.
Zentrales Management via dem Portal
Automatenverwaltung einfach gemacht.
Das DerAutomat Portal macht es einfacher denn je, Produkte zu verkaufen.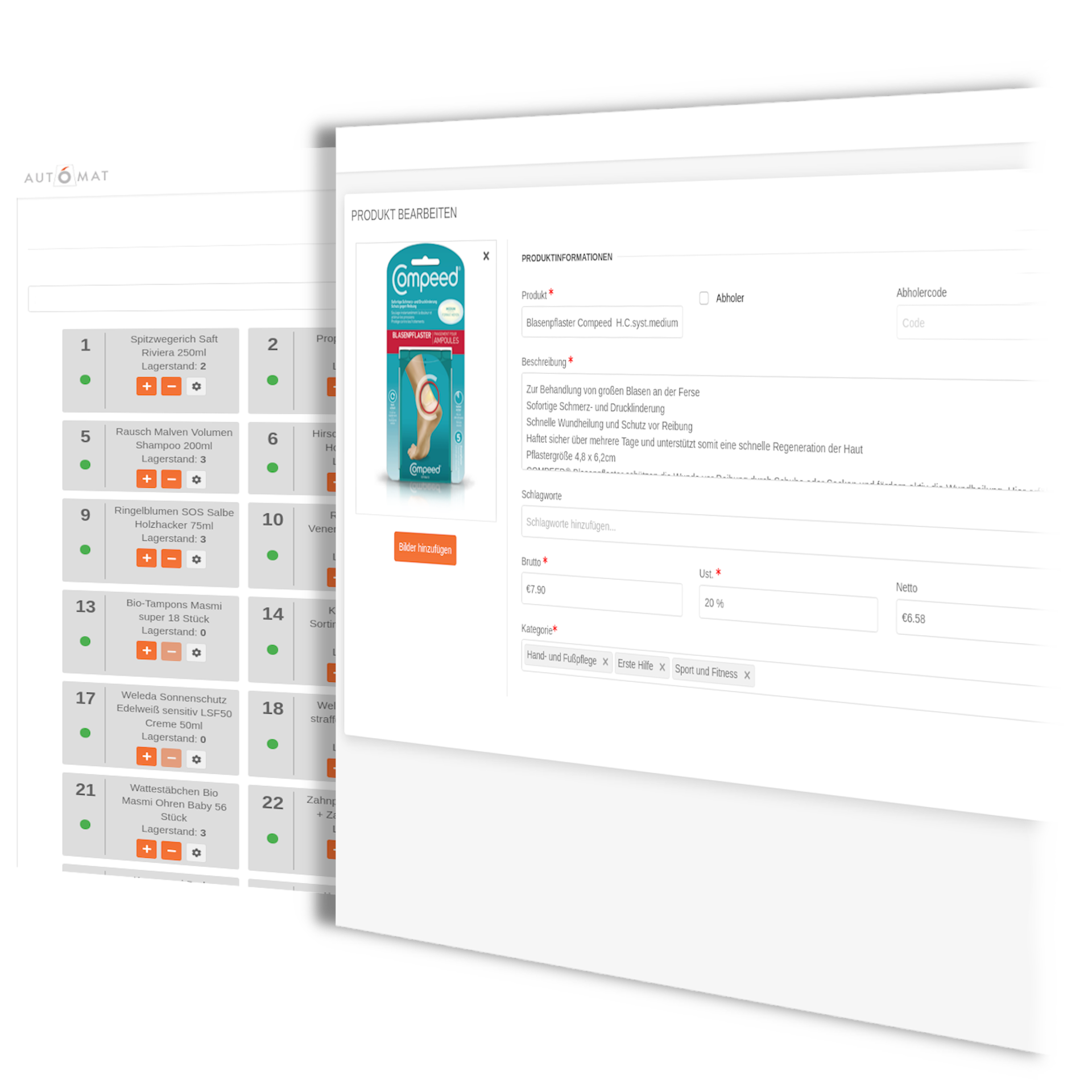 1
Lagerplätze zu jeder Zeit verwalten. Produkte ändern, Lagerbestand anpassen.
2
Produkte übersichtlich anlegen und verwalten.
3
Preise dynamisch anpassen. Änderungen sind am Automaten sofort wirksam!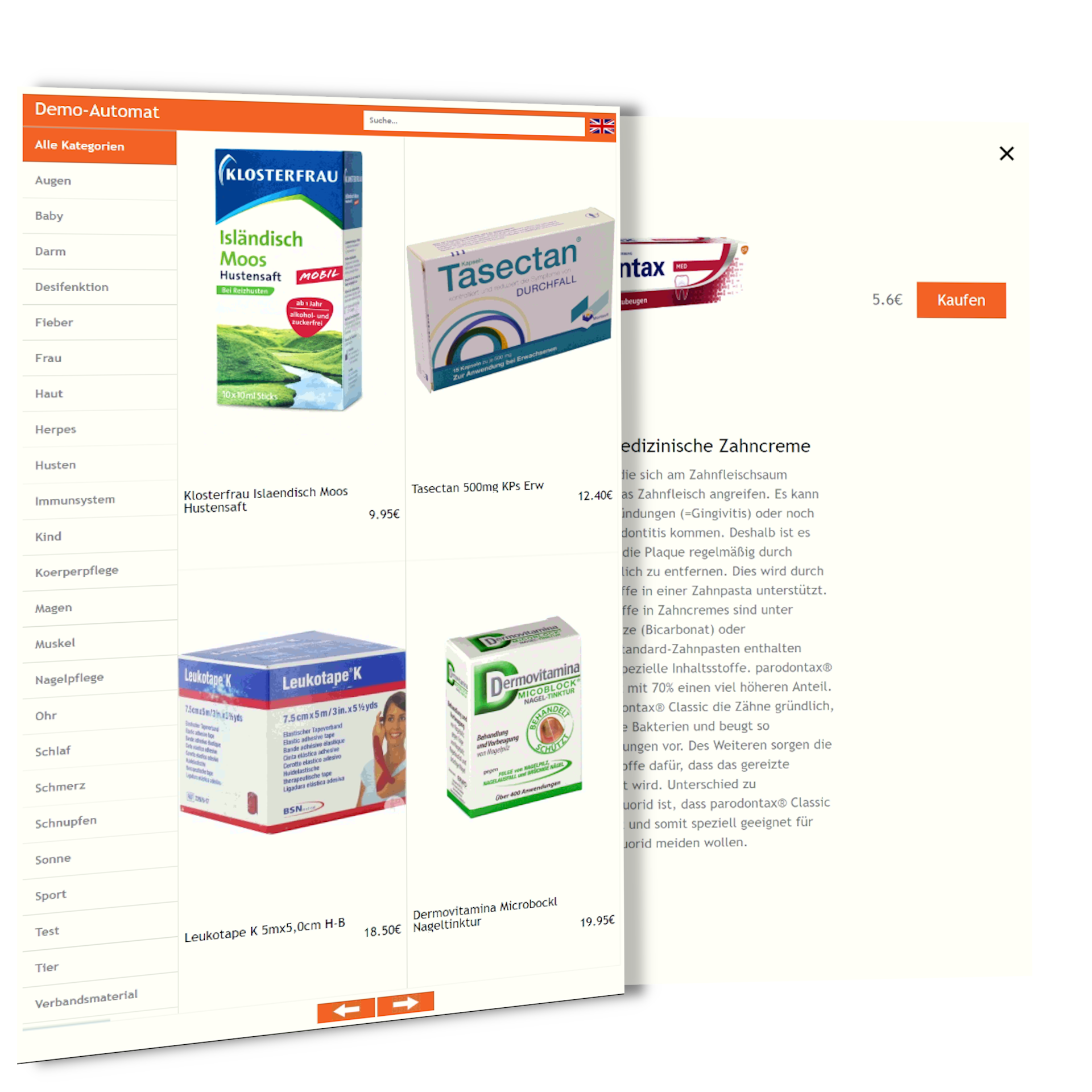 1
Übersichtliche Kategorisierung aller Produkte.
2
Alle Produkte auf einfache Weise sichtbar.
3
Zusätzliche Informationen für Kunden.
Einfache Oberflächenbedienung am Automaten
Einfach und Übersichtlich
Um Kunden jeder Generation anzusprechen, bauen wir auf eine angenehme und einfache User-Expierence auf. Sämtliche Funktionalitäten sind leicht auffindbar und über wenige "Klicks" nutzbar.
Once purchased you get support and lifetime updates for the theme.
We are very dedicated to offer the best support experience possible and our track record shows that we do something right: Our support forum is a vibrant place to get support, offer feedback and help others.
Our dedicated support team usually answers all questions in less than a day (at least during weekdays 😉 )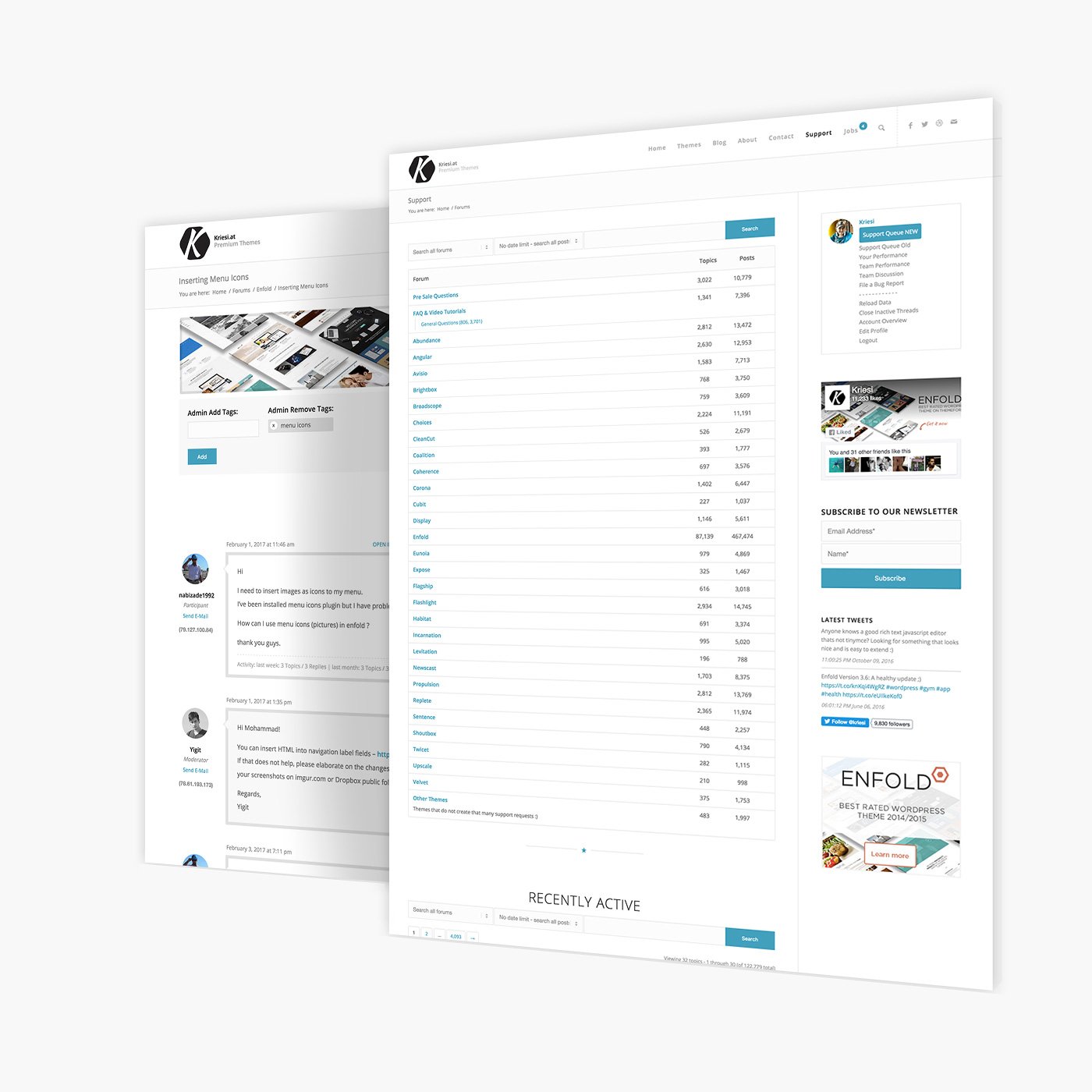 1
More than 120.000 Threads answered show that we do care!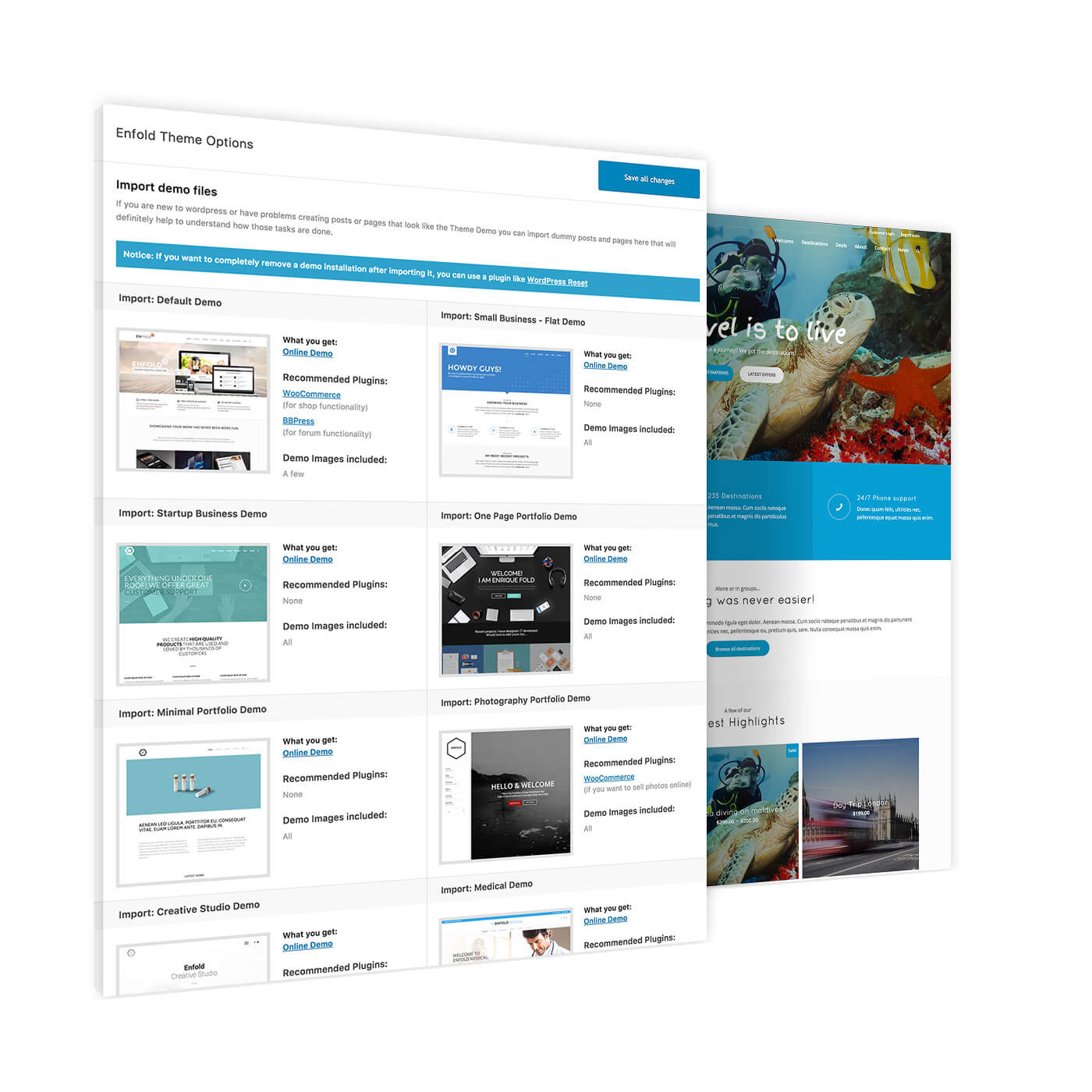 1
Click on one of the demo import buttons…
2
…and set up a whole site in less than a minute
One click setups made easy
For beginners it might be hard to set up a site the way our demos looks like.
The content import button does all of that for you and imports not only the content from our demo installation but also the settings (and for most of our demos also all images).