The vending machine of the future is managed centrally. Through our intelligent cloud solution, operators have a live overview of the machine's status and operations, as well as the possibility to manage inventory etc. 
Central Management via the portal
Hardware management made simple.
The operator portal simplifies your sales activities drastically.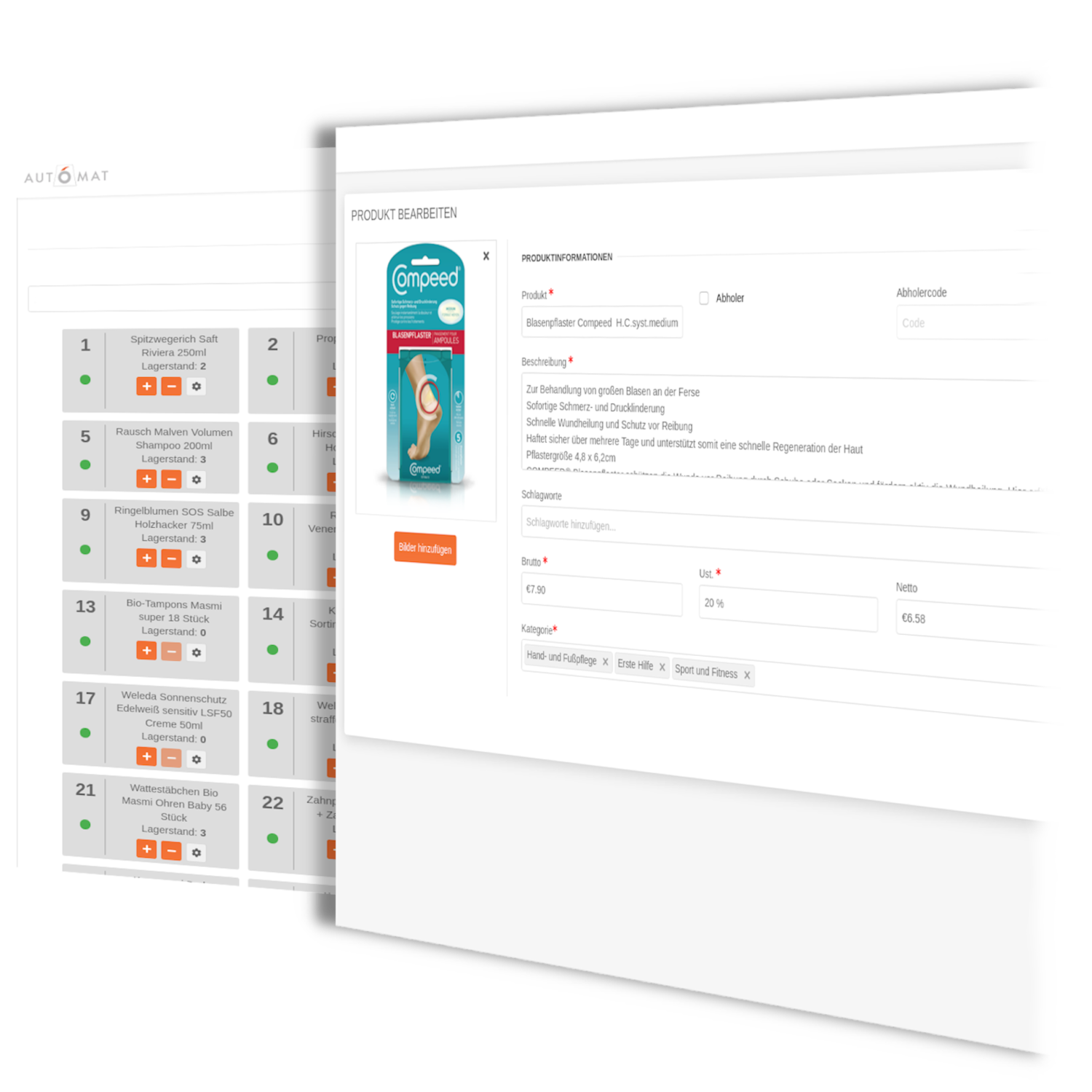 1
Real time inventory and product management
2
Product creation and categorization
3
Dynamic pricing, changes come into effect in real time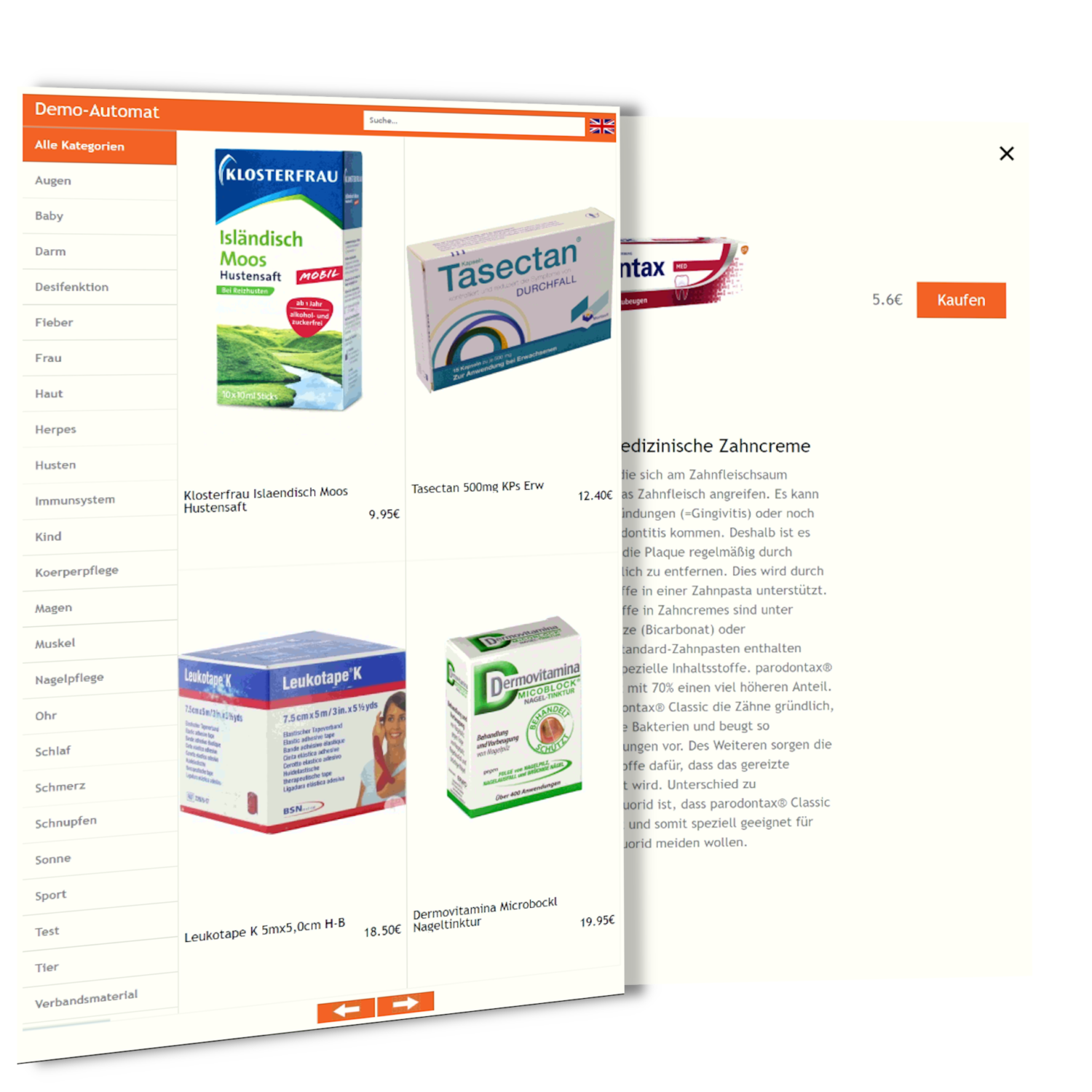 1
Clear categorization of all products
2
All products easily visible
3
Additional information for customers
Convenient Surface Management
To serve many customer segments from different generations, all functions are easy to understand and build on maximum user- experience. All functions and applications are easy to find and consist out of a few clicks. 
Once purchased you get support and lifetime updates for the theme.
We are very dedicated to offer the best support experience possible and our track record shows that we do something right: Our support forum is a vibrant place to get support, offer feedback and help others.
Our dedicated support team usually answers all questions in less than a day (at least during weekdays 😉 )
1
More than 120.000 Threads answered show that we do care!
1
Click on one of the demo import buttons…
2
…and set up a whole site in less than a minute
One click setups made easy
For beginners it might be hard to set up a site the way our demos looks like.
The content import button does all of that for you and imports not only the content from our demo installation but also the settings (and for most of our demos also all images).