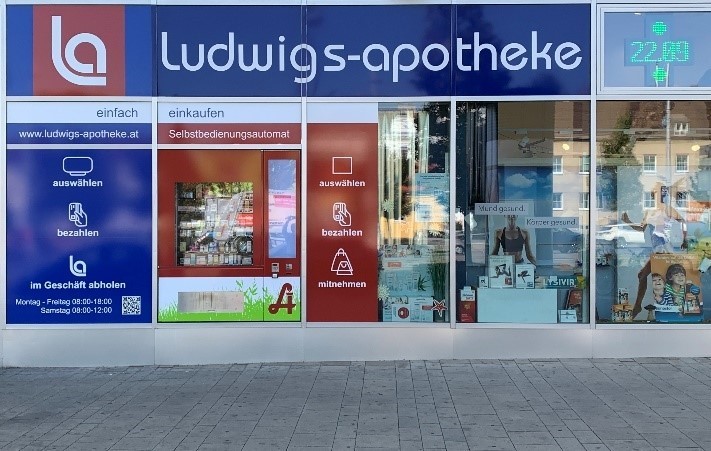 Our automatization solution CareApo24 creates a 24/7 self-service outlet at which over the counter goods are directly available for the consumer. 
CareApo24 can be integrated into the existing store front or store window or can serve as an additional outlet at independent locations. 
24/7 

self-service

availability of goods
24/7 availability for customers

​

 

Online Shop UX

​

 

Order to Pickup

​

 

Communication with customers via touchscreen

​

 
Sales growth at reduced costs

​

 

Integration into existing store front

​

 

Operator backend with pharmacy software connection interface

 

Customer data collection

​

 
Integration in das Portal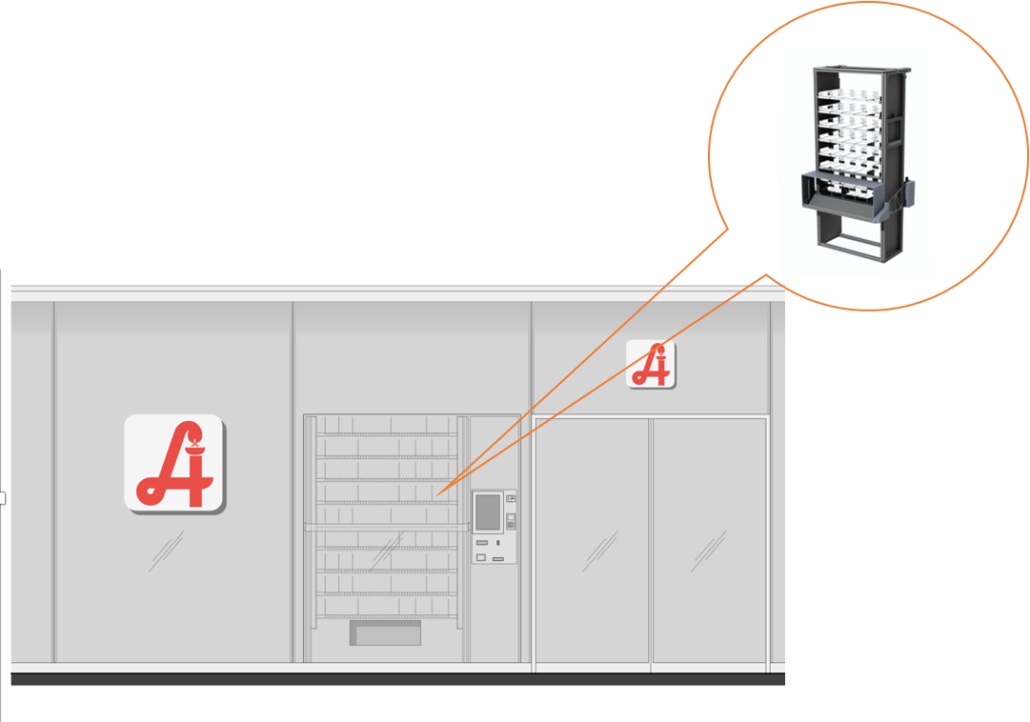 Modular Retail Robotics integrated into store window
Width: 115 cm up to 600 cm
System can be adjusted to goods of nearly any shape and size
Ebenfalls im Apothekenbereich geht der Trend immer mehr in Richtung 24- Stunden Verfügbarkeit. Insbesondere bei "OTC" Ware, kann die Nachfrage der Kunden zu gewissen Tageszeiten, besonders Nachts oder an Feiertagen nicht erfüllt werden. Ein klassisches Beispiel wäre der Schwangerschaftstest.​
Unsere Automatisationslösung CareApo24 kann jedoch auch Verschreibungspflichtige Medikamente an den Kunden ausgeben. Wenn ein Kunde beispielsweise ein Medikament mit Verschreibung abholen möchte, dieses jedoch nicht lagernd ist, kann er es zu einem späteren Zeitpunkt sobald das Produkt erhältlich ist bei der CareApo24 Station abholen. Hierbei muss der Kunde sich dann nur noch mit seiner Rechnungsnummer bei der Ausgabestation einloggen und kann sofort sein Produkt aus dem Abholfach entnehmen. Dies verhindert unnötig lange Wartezeiten, welche die Kundenzufriedenheit senken.​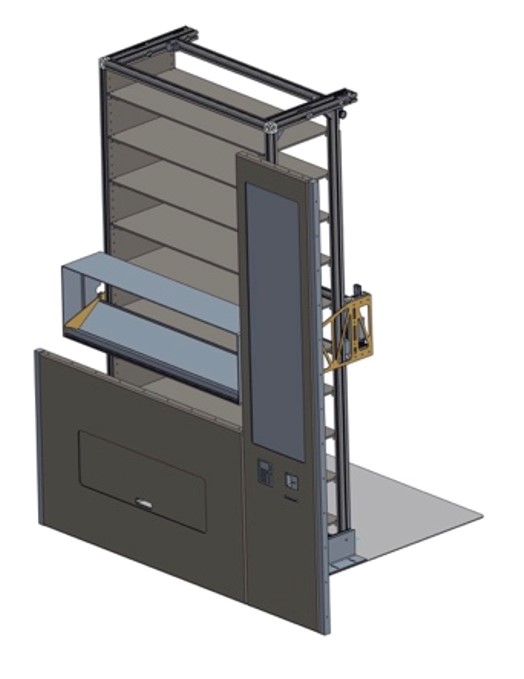 1
Modulares RegalLiftSystem
Once purchased you get support and lifetime updates for the theme.
We are very dedicated to offer the best support experience possible and our track record shows that we do something right: Our support forum is a vibrant place to get support, offer feedback and help others.
Our dedicated support team usually answers all questions in less than a day (at least during weekdays 😉 )
1
More than 120.000 Threads answered show that we do care!
1
Click on one of the demo import buttons…
2
…and set up a whole site in less than a minute
One click setups made easy
For beginners it might be hard to set up a site the way our demos looks like.
The content import button does all of that for you and imports not only the content from our demo installation but also the settings (and for most of our demos also all images).